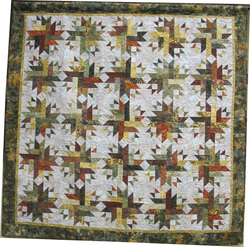 Hello Friends,
Just wanted to let you all know, our new raffle quilt is on sale. Tickets are $5 each, or 5 for $20. We are selling tickets during shop hours and also at these dates and locations below. Thank you for supporting the scholarship fund for our local youth!
Geiger's Long Valley Market, Laytonville
June 8th July 7th August 4th
Healthy Start Faire, Laytonville
July 14th
Quilty Pleasures Quilt Show, The Fat Quail
August 25th & 26th
Also, please click here to find out the updated information for this year's Quilty Pleasures Show!
Thank you all for your support. Hope to see you soon!